The control system for mass cleaning is designed to operate in a fully automatic mode with the ability to control the entire system or individual elements manually.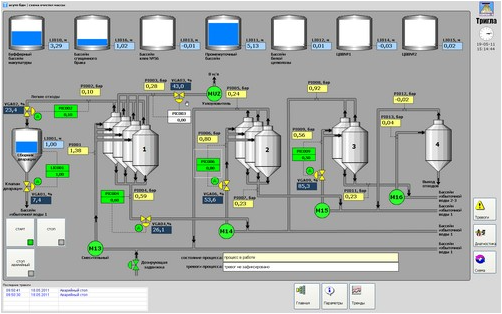 General view of the circuit
The main requirements are:
– the correct order of turning on and off the equipment;
– the necessary support of the pressure parameters at the inlet and outlet of the mass for cleaning;
– level control in pools
– complete exclusion of the human factor.
The system can be developed both as a stand-alone version and on the basis of a PLC quality control system.
Order code: TS-PM009.01-00 – extension of the quality control system
Order code: TS-PM009.02-00 – stand-alone system